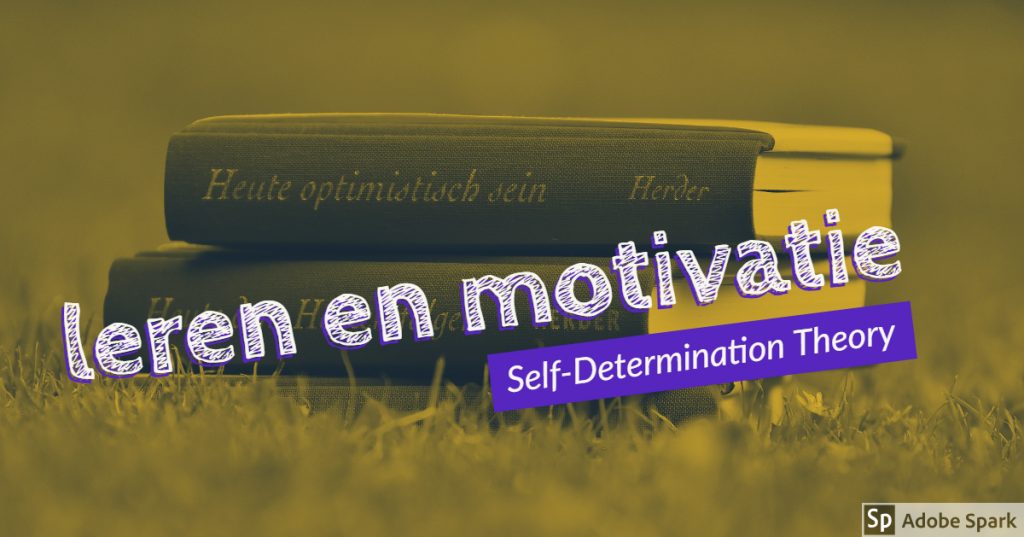 Self Determination Theory
De Self Determination Theory (kortweg SDT) is een motivatietheorie die stelt dat voor de motivatie van leerlingen drie basisbehoeftes belangrijk zijn: de behoefte aan competentie, autonomie en verbondenheid. Jarenlang werd gedacht dat de SDT van Deci en Ryan voor alle leerlingen ter wereld op dezelfde manier zou gelden. Inmiddels denkt men daar anders over. De sociale omgeving en de cultuur zijn ook van invloed. Zo blijkt dat individualistisch opgevoede kinderen op een andere manier autonomie nodig hebben dan collectivistisch opgevoede kinderen.
Wat wel voor alle culturen lijkt te gelden is dat 'autonomiebeleving' van de drie basisbehoeften altijd het allerbelangrijkst is. Wanneer leerlingen niet het gevoel hebben dat zij inspraak hebben in hun eigen ontwikkeling of in het kunnen maken van hun eigen keuzes, zijn ze minder makkelijk te motiveren voor leren, dan wanneer ze zich niet competent of verbonden voelen. Aandacht voor de autonomiebehoefte van de leerlingen lijkt dus voor alle leraren in alle klassen van belang.
Zie:
https://didactiefonline.nl/artikel/thuiscultuur-ook-belangrijk-voor-motivatie-in-de-klas
Driejaarlijks wordt een conferentie gehouden over SDT en in 2019 heeft deze meeting plaats in Amsterdam (21-24 mei).
This website http://www.selfdeterminationtheory.org presents a brief overview of SDT and provides resources that address important issues such as human needs, values, intrinsic motivation, development, motivation across cultures, individual differences, and psychological well-being.
Since the first edition of "Big Theories Revisited" (McInerney & Van Etten, 2004) significant progress has been made in the theorizing and research of 'big theories' of school motivation and engagement. In this volume 2 (Liem & McInerney, 2018)   a group of internationally-renowned scholars re-examine their theoretical and conceptual work by highlighting the 'what' (factors) and 'how' (processes) of sociocultural influences in association with the key motivation and/or engagement construct(s) of their expertise.