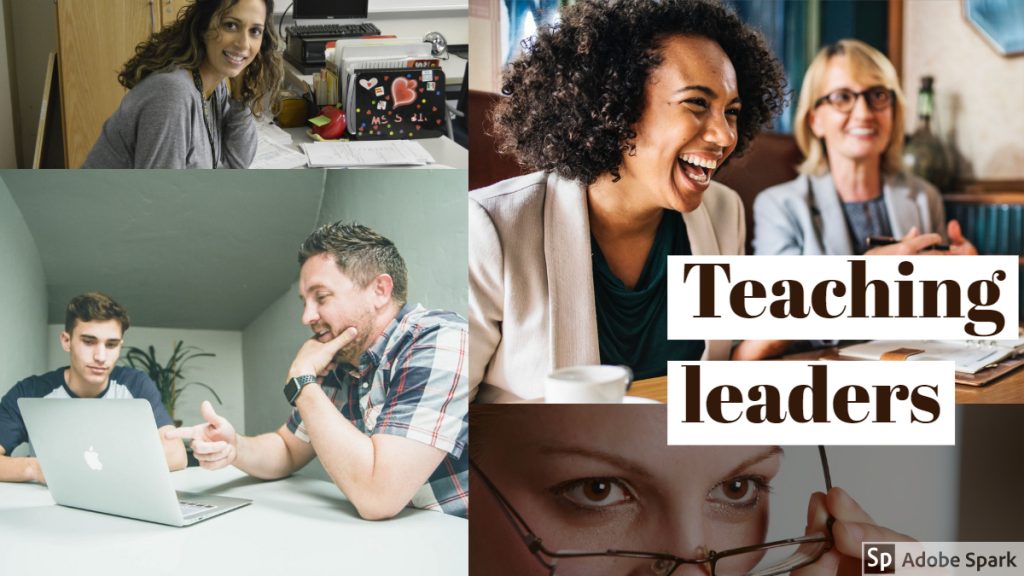 Innovatieve leraren of 'teacher leaders' gaan zich verbinden aan KPC Groep om onderwijsontwikkeling te ondersteunen. Dit mag inspirerend zijn voor de pedagogische begeleidingsdiensten in Vlaanderen! Kern van dit concept is dat de 'teaching leaders' naast hun werk in de school zich verder ontwikkelen en advies- en onderzoeksactiviteiten gaan verrichten in andere scholen. Doel: vorm geven aan onderwijsontwikkeling, schoolontwikkeling en professionalsering van collega-leraren. We missen in dit initiatief de schakel met de professionele master Leren en innoveren waar geschikte kandidaten voor dergelijke functie worden opgeleid. Jammer dat KPC dit niet expliciet vermeld heeft.  De Marnix Academie in Utrecht verricht op dit vlak wel baanbrekend werk. https://www.marnixacademie.nl/onderzoek/bruggenbouwer
https://www.marnixacademie.nl/Portals/0/OpenContent/dnm-2018-01-07.pdf
Voor Vlaanderen zou dit kunnen met de opleidingen Bachelor na Bachelor Schoolontwikkeling. Ook voor het loopbaanpact zou het een interessante piste zijn om loopbaandifferentiatie uit te bouwen en gelijktijdig onderwijskwaliteit te versterken op scholen. De samenwerking tussen de BanaBa Schoolontwikkeling en de pedagogische begeleidingsdiensten kan deze diensten alleen maar versterken om hun takenpakket beter te realiseren op de werkvloer door beroep te doen op 'teaching leaders'.
https://www.kpcgroep.nl/nieuws/innovatieve-leraren-gaan-zich-verbinden-aan-kpc-groep/
http://teachfactor.niet.org/resources/
Het inzetten op 'Teaching leaders' vraagt ook een andere visie op management bij het schoolbestuur.
But in recent decades, schools have been restructuring traditional governance models and redefining leadership functions in ways that distribute decision-making authority more broadly and allow more teachers and other staff members to continue in their positions while also taking on more responsibility in the governance of a school. In some cases, teacher-leaders have formal, officially recognized positions that entail specific responsibilities and assignments; in others, teachers may study new teaching ideas and methodologies, test these approaches in the classroom, acquire a specialized expertise, and then share what they have learned with colleagues. Teacher-leaders may continue to teach full-time, part-time, or not all, depending on the extent of their other responsibilities, and they may or may not receive additional financial compensation, benefits, a new title, or other incentives and recognition. In other words, the role and definition of a teacher-leader may vary widely from school to school.
https://www.edglossary.org/teacher-leader/
Over het onderwerp 'Teaching leaders' zijn veel publicaties te vinden en ook de overheid in tal van staten in de VS doet beroep op deze specifieke functie voor leraren om volgende doelen te bereiken:  "Recruiting new teachers, retaining novice and experienced teachers, providing ongoing professional development (PD) for in-service teachers, and preparing pre-service (PS) teachers are challenging issues in all academic content areas."    https://onlinelibrary.wiley.com/doi/epdf/10.1111/flan.12311